Standard Crankfire
The Standard Crankfire was redesigned to improve the manufacturing process, using CNC milling and lathe centers, allowing the finest quality without increased cost to the consumer. It incorporates the proven 6 lobe operating system performance that has made Crankfire so popular with 1919A4/A6 owners.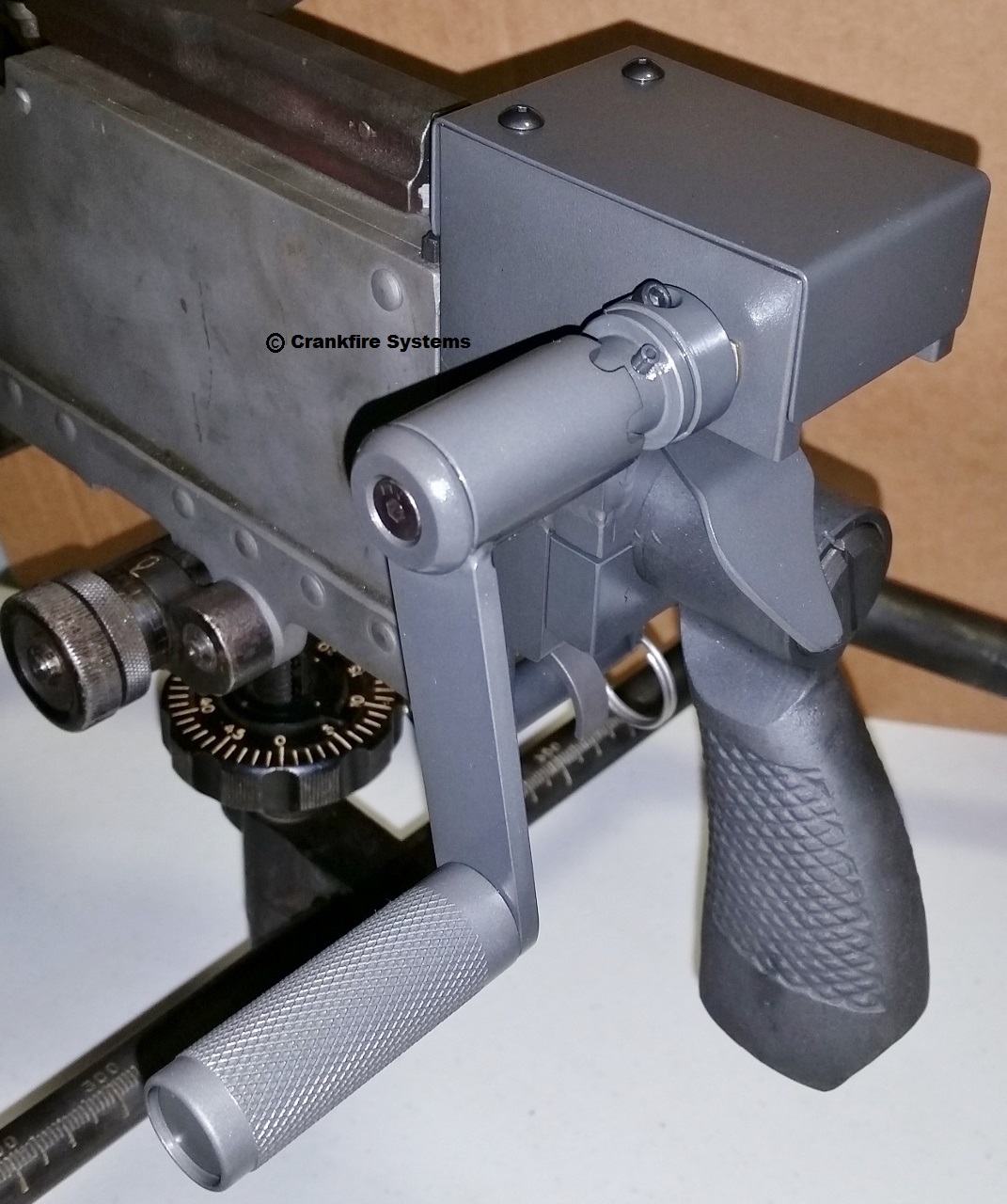 Standard Crankfire, handle on the left, and on right.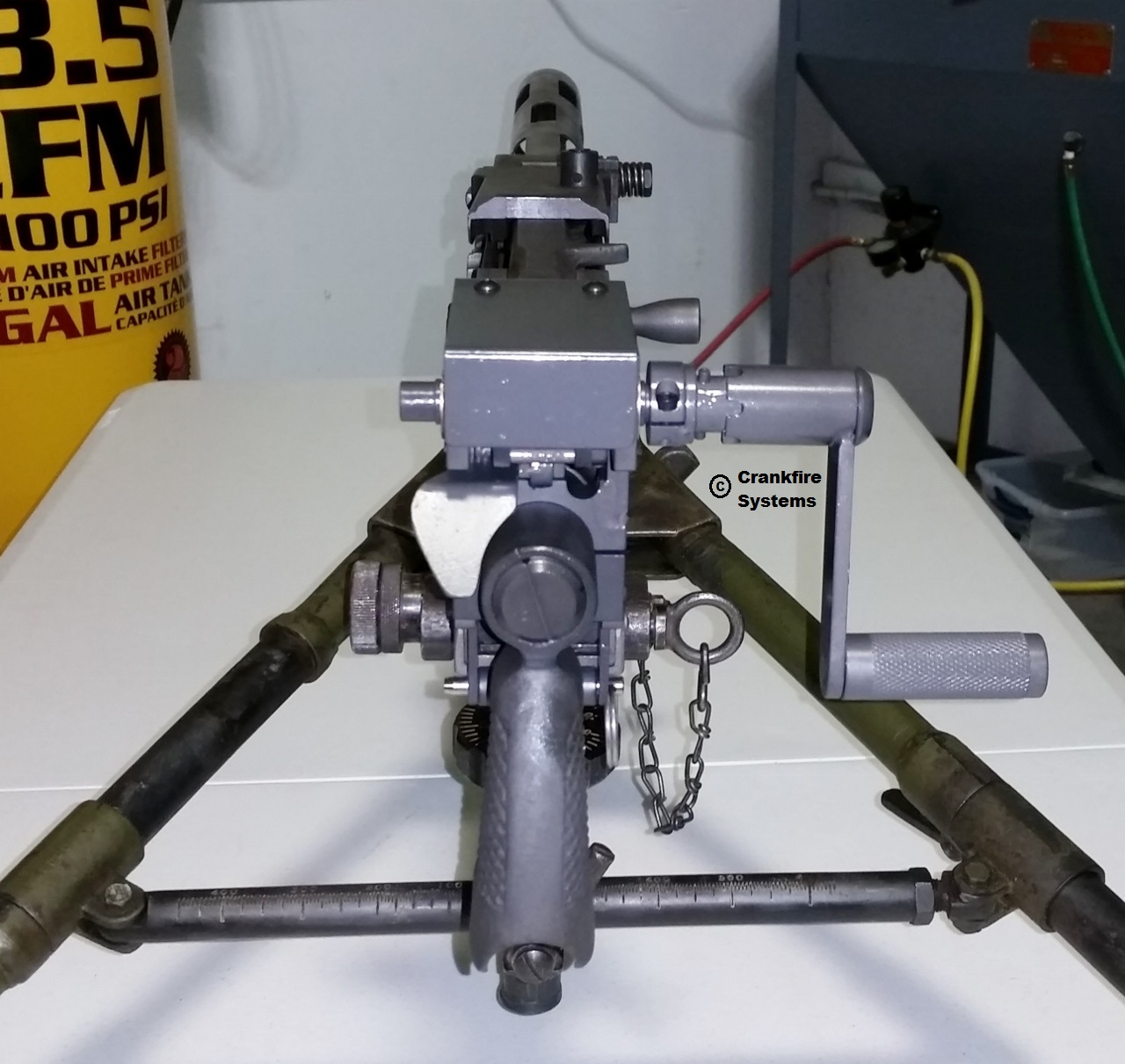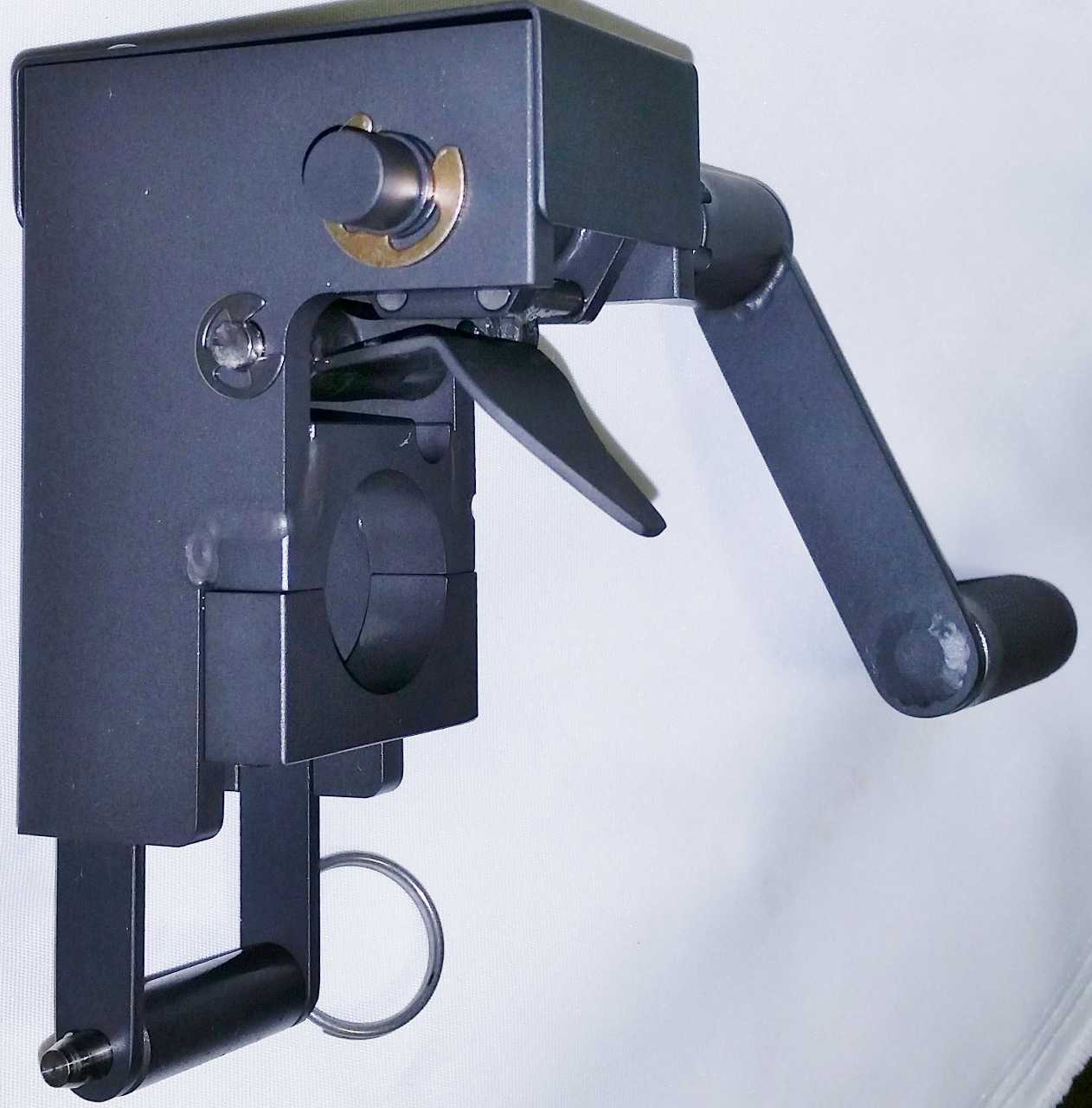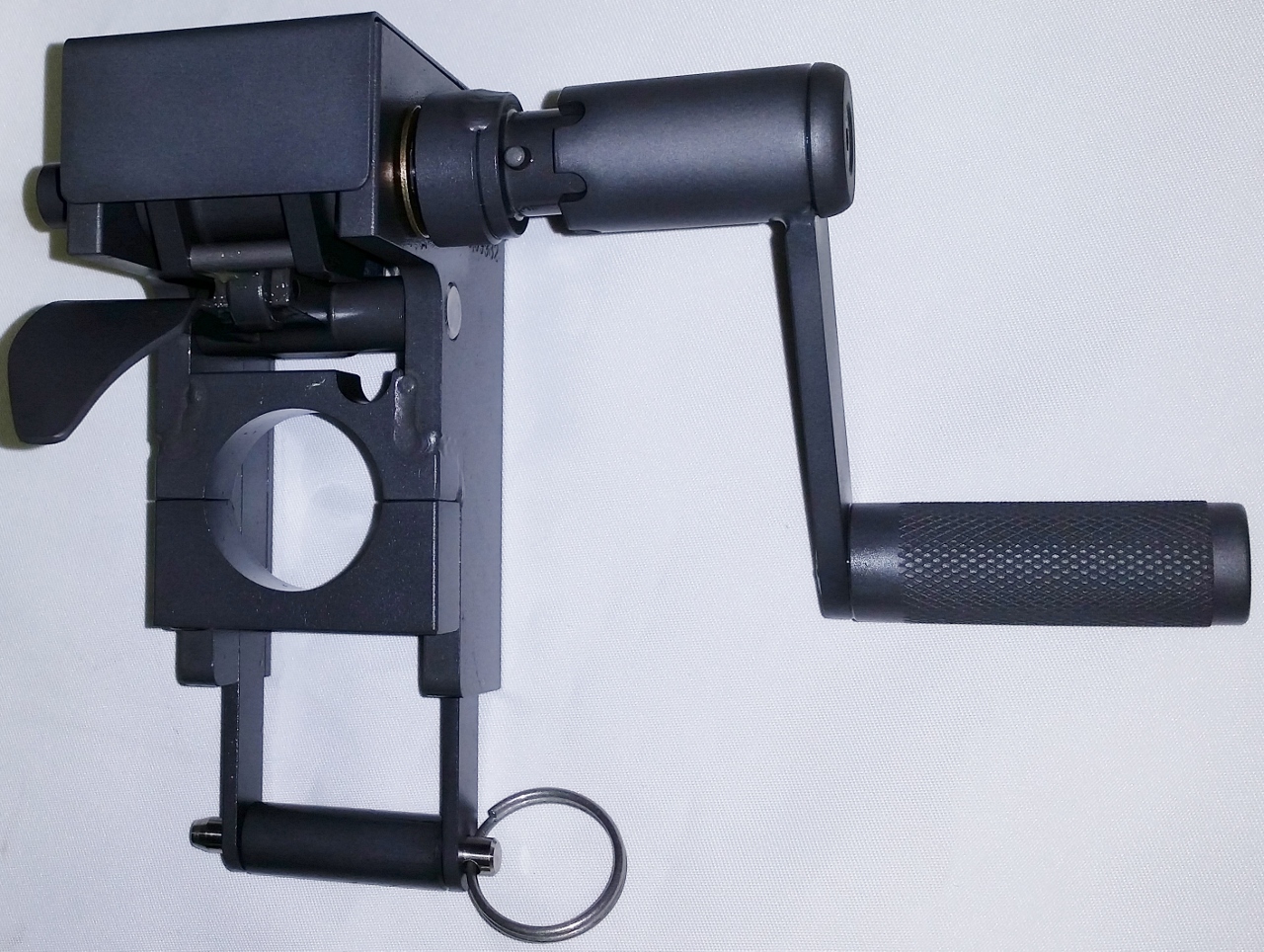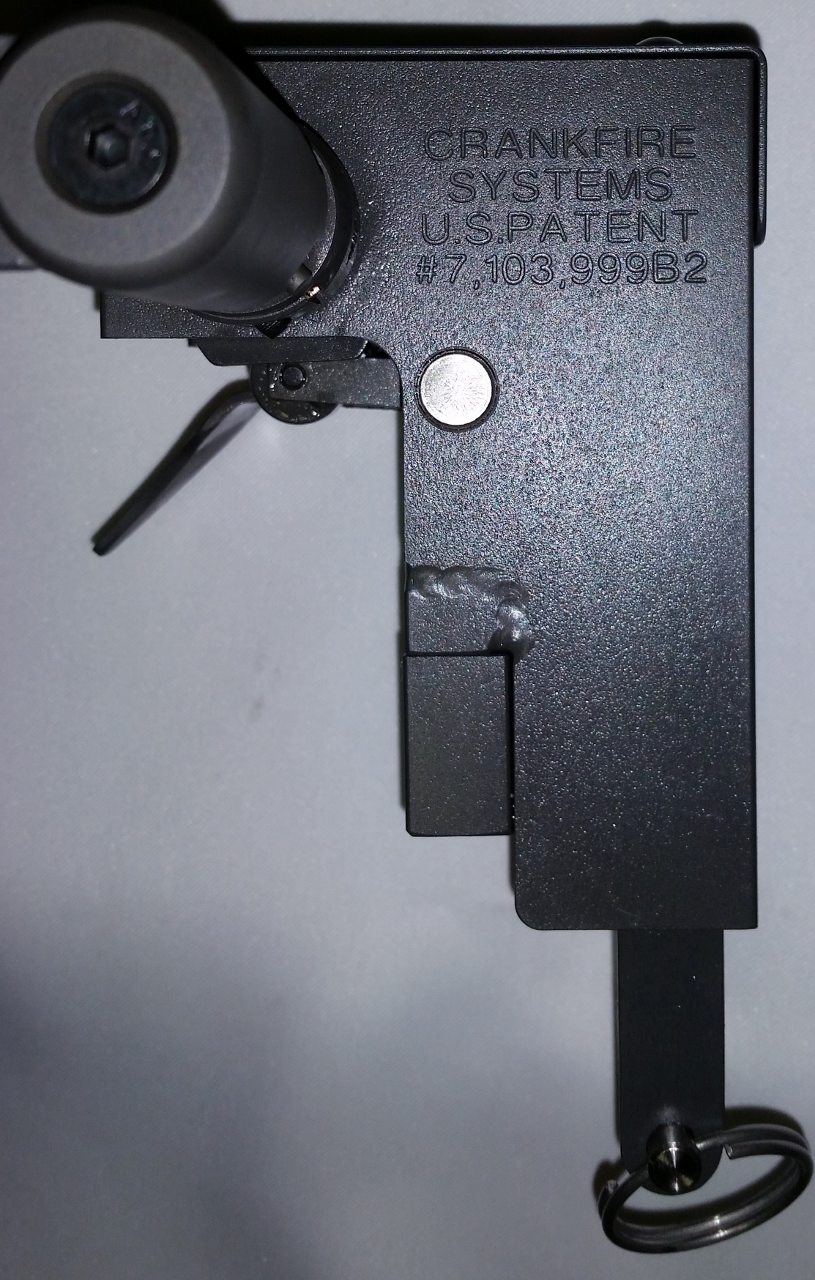 Spade Grip Crankfire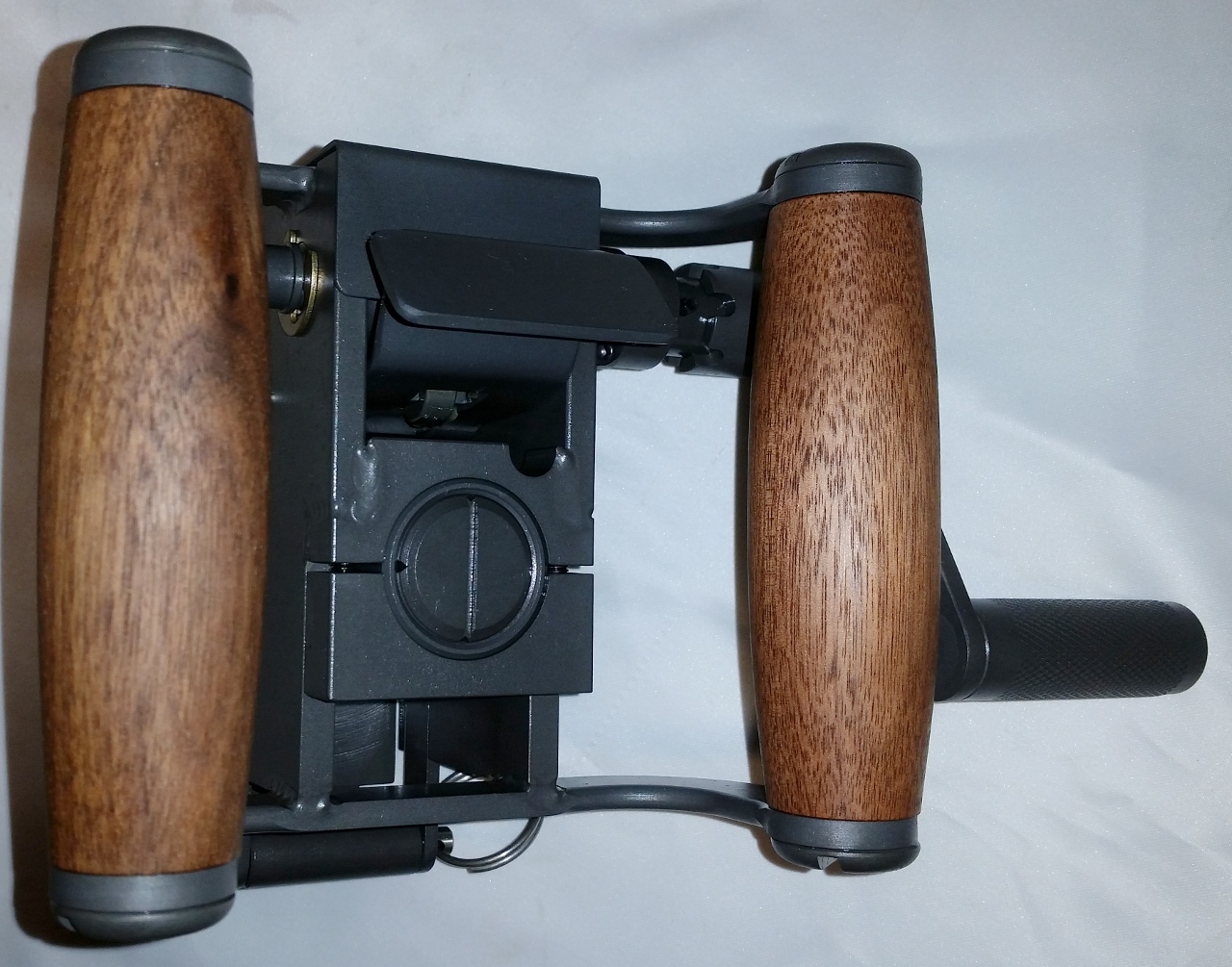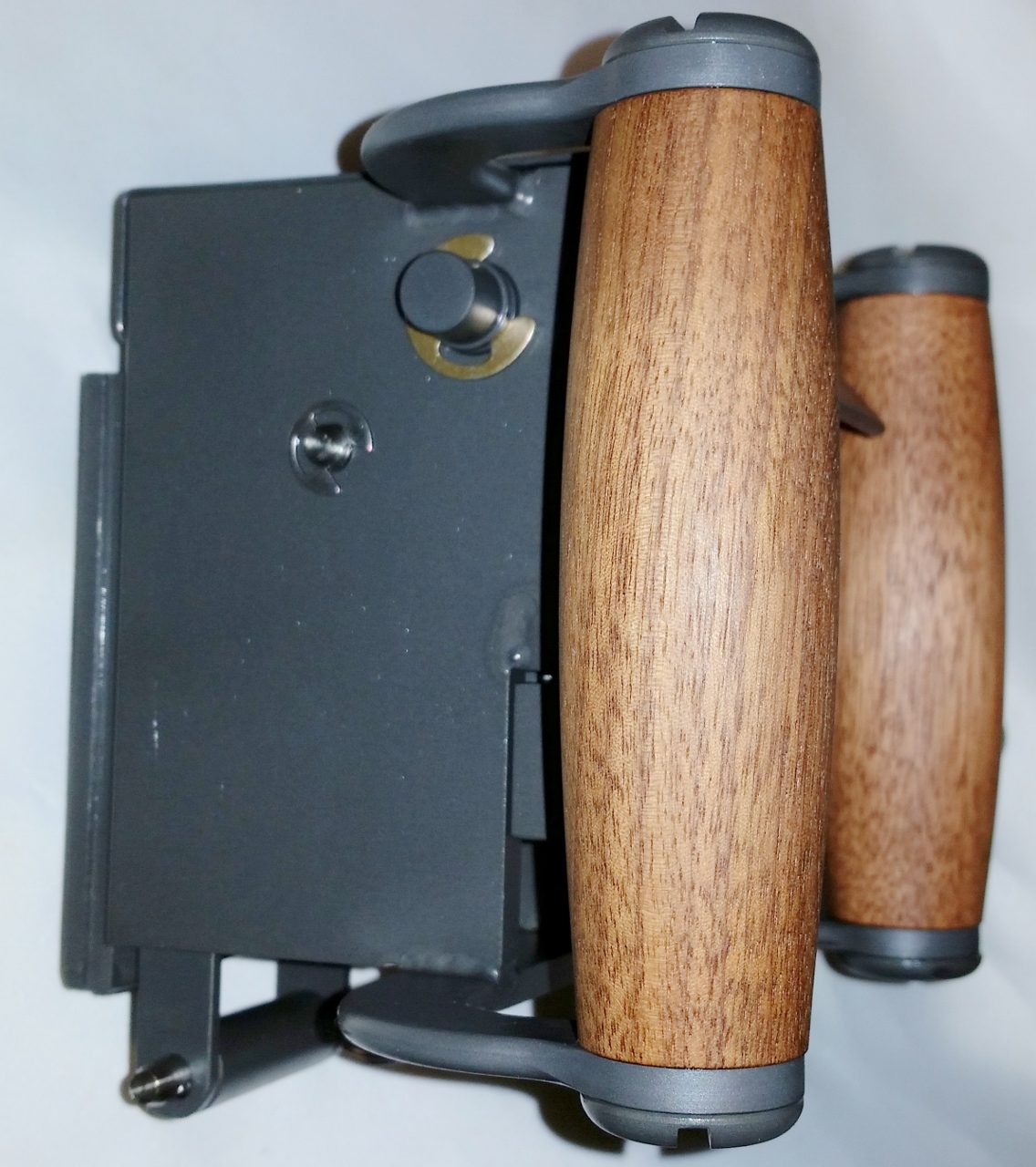 A6 Stock Adapter.